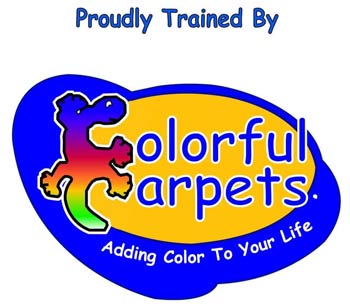 When you accidentally spill bleach on your carpet, it seems that there is nothing you can do to resolve the problem. All the cleaning and scrubbing in the world will not restore the color to your carpet. That is because bleach strips your carpet fibers of their color, leaving behind unsightly white, yellow, or orange spots.
When homeowners discover these unfortunate bleach stains on their carpet, many either leave it there and learn to live with it, or they think they must invest in an expensive repair project.
Fortunately, at Clean Force One we have a solution that will restore the color of your carpet – without an expensive carpet replacement.
Bleach Spot Repair in Jacksonville NC
At Clean Force One, our carpet repair experts specialize in bleach spot repair that will save your carpet and have it looking as good as new, fast.
To understand how to fix bleach spots on carpet, the first thing we must understand is what bleach is. Bleach is an active chemical called sodium hypochlorite that is used to remove color from or to sanitize materials. Since bleach is an active chemical, we must first neutralize the bleach before attempting to restore the spot to its original color. Once the bleach has been neutralized, we create a custom color dye formula to add back to the carpet fibers with color loss. We guarantee that our dyes will never bleed or fade and that they are immediately colorfast and permanent for the life of the carpet. Our dyes are 100% safe and eco-friendly and will not harm your children or pets. When the job is done, you will never be able to tell the difference.
Carpet Repair in Jacksonville NC
Clean Force Repair is your trusted leader for carpet repair services in Jacksonville and the surrounding areas. We provide a free estimate on all bleach spot repairs, and our highly trained technicians will walk you through every step of the process, taking the worry and guesswork out of the project for you.
Best of all, our work is backed by a 100% satisfaction guarantee. If you are not thrilled with the results of our bleach spot repair, simply give us a call and we will send out a specialist as soon as possible to help you. We are committed to providing the best possible carpet repair and bleach spot repair in your area, and our team is ready to help you today.
If you are searching for the 'best carpet repair near me,' contact us today at Clean Force One to learn more about out bleach spot and carpet repair services. We look forward to working with you.